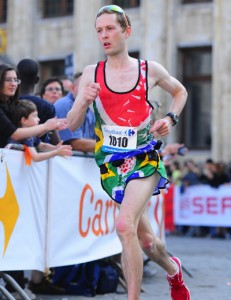 Ambassador Mxolisi Nkosi and the staff at the South African Embassy in Brussels congratulate all South Africans who participated in the Brussels Marathon on Sunday 7 October 2012.
David Ashworth a fellow South African completed the 42km race in an impressive 4th position. Another South African Mr Bongani Khumalo completed the race and was rewarded with a medal.
Ambassador Nkosi stated, "we are extremely proud of David and Bongani for raising the South African flag and representing the country with pride and dignity".
Issued by the South African Embassy in Brussels.